Screme
rston
On Friday 1
s
t
June in the afternoon there was a great village celebration for the Queen's Jubilee in the grounds of the First School. It was hosted jointly by St. Peter's Church and the First School PTFA. There was a wide range of activities including maypole dancing, refreshments, stalls, children's games, planting a memorial tree by Alan Beith MP, blessing of a new bench, a toast to the Queen and prayers for the Queen and for the village. The weather was wonderful, fun was had, and there was a real feeling of togetherness.
Tweedm
outh
We had a Parish Jubilee party on Friday evening 1
st
June in the Parish hall for parishioners, their guests, families and friends. There was a royal-themed buffet, games for everyone and an entertainment, including community singing,
plus a toast to the Queen, and prayers for the Queen and for Tweedmouth.  The picture shows the amazing cake made by Sheila's friend Grace.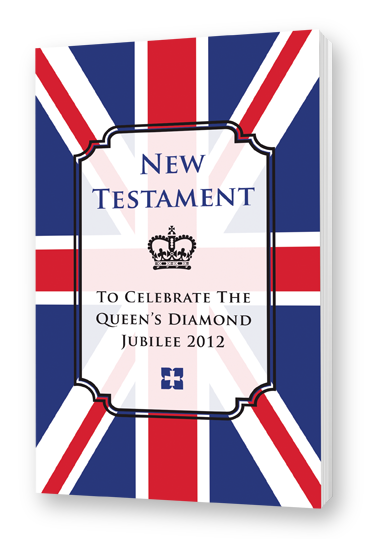 In addition, we gave away a load of New Testament bibles. 
If you have received one from us and want to talk about what you've read, please be in touch.
Or, if you want to add your story about this to the facebook page, then go to
My Diamond Jubilee New Testament Story
If you want to say a prayer for the Queen, one written especially for the her Jubilee service is as follows:
God of time and eternity,
whose Son reigns as servant, not master;
we give you thanks and praise
that you have blessed this Nation, the Realms and Territories
with Elizabeth
our beloved and glorious Queen.
In this year of Jubilee,
grant her your gifts of love and joy and peace
as she continues in faithful obedience to you, her Lord and God
and in devoted service to her lands and peoples,
and those of the Commonwealth,
now and all the days of her life;
through Jesus Christ our Lord.
Amen.
(See
The Big Jubilee Service
for more details):